DE Powder Coating
DE Custom Powder Coaters
See special package rates for Featured Coater listings in the Northeast States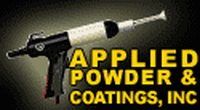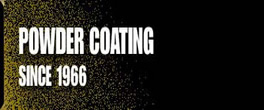 Applied Powder & Coatings, Inc.
942 Valley Brook Rd.
Boothwyn, PA 19061
Phone: 610-361-9509
Fax: 610-361-0185
E-mail: woodwise2@comcast.net
Website: www.appliedpowdercoatings.com 
Large runs or just a few parts, we will work with you to apply the best powder coating for your application and get your coating cost down.
We have an extreme amount of oven curing capacity:
24′ long 7′ wide and 8′ high oven w/ curing equivalency of a 96′ oven!

AsCo American Stripping Company/Norfolk
865 West 39th Street
Norfolk, VA 23508
Email: info@asconorfolk.com
Web site: www.asconorfolk.com
Held to a Higher Standard
                chesapeake                                   

COATING, INC.
3741 Commerce Drive, Ste. 314-316
Baltimore, MD 21227
Toll free:  1-800-229-8520
Phone: (410) 737-7799
Fax: (410) 737-7794

E-mail: george@chescoat.com
Web Site:   www.chescoat.com
Since 1987
Industrial & Architectural Powder Coating
Let the Professionals Solve Your Powder Coating Needs
DE powder coaters
Sorted by City
Prestige Powder Finishing Co.


Services include state-of-the-art powder coating, fluoropolymer coatings, liquid painting, as well as in-house blasting & coating removal.
13 Tyler Way
Newark, DE 19713
Phone: (302) 737-7500
Fax: (302) 737-1053
C4Labs Custom Powder Coating
For over a decade, C4 has established a reputation in the vintage BMX community as a company focused on meticulous detail, unmatched turnaround times, and award winning finishes.
10 Yale Road
Wilmington, DE 19808
Phone: (302) 562-4669
Delaware Custom Powder Coating