TN Powder Coating
TN Custom Powder Coaters
COMMERCIAL AND INDUSTRIAL POWDER COATING SPECIALISTS
349 East Brooks Road  –  Memphis, TN 38109
 (901) 346-1450
info@primerestore.com
www.primerestore.com
Unmatched Capabilities of Volume & Efficiency
14,400 sq ft facility
2 powder coating lines
700' lineal feet production line
25' part sizes up to 25' L batch powder operation
Wide range of media blasting services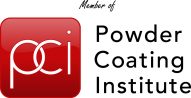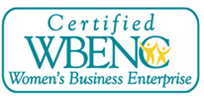 Rick's Powder Coating & Customs
3487 Democrat Road
Memphis, TN 38118
Phone: (901) 367-2771
Fax: (901) 367-2769
Email: rick@rickspowdercoating.com             Web site:  www.rickspowdercoating.com
At Rick's Powder Coating and Customs, we are dedicated to providing you with quality coatings and superior customer service.
Our family owned and operated business has been serving the Memphis area and nation wide since 2002.
Wwith reasonable prices and quick turn-around we know you will be fully satisfied with the finished product.
As a quality powder coater, we specialize in coatings for all types of industries and needs: Industrial, Automotive, Motorcycle, and Ornamental Iron.
TN powder coaters
sorted by city name
Armour Koating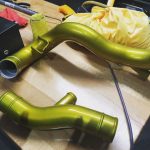 Looking for quality powder coating or Cerakoting at a very competitive price? Look no further!
1331 Bruceton Drive
Clarksville, TN 37042
Phone: (903) 277-1620
Columbia Coating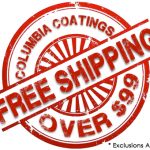 Order powder coating products online. our goal is to bring you the best products for your money.
1173 Industrial Park Road
Columbia, TN 38401
Phone: (931) 388-7730
Toll free: (800) 974-5022

Total Customs & Coatings
Columbia, TN, powder coating.
119 Dyer Street
Columbia, TN 38401
Phone: (931) 628-1464
Competition Powder Coaters
Gallatin, TN, powder coating.
896D North Water Ave.
Gallatin, TN 37066
Phone: (615) 452-7317
Mr Speed Coatings
Powder coating wheels, motorcycles, automobiles, furniture.
618 North Main Street
Goodlettsville, TN 37072
Phone: (615) 812-7317 or (615) 812-2435
Phoenix Specialty Coatings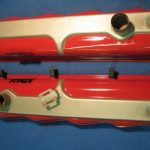 "Where Your Parts are Reborn"
157 Kimery Store Road
Greenfield, TN 38230
Phone: (731) 613-9192
King Machine Works
Powder Coating Services Providers from Tennessee
211 Progress Drive
Hohenwald, TN 38462
Phone: (931) 796-5585
Fax: (931) 796-5935
Pro-Kote Industrial Powder Coating, LLC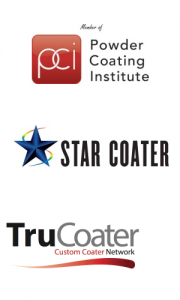 In a 14,000 sq. ft. facility. we powder coat up to 10 foot length parts utilizing an 878'- 4" I-Beam conveyor to move parts through a 5-stage alkaline cleaner/ iron phosphate wash system. Parts continue through our dry-off oven to one of our two powder coating booths. Then they pass thru the cure oven and then to the Quality Control / Packaging area to be individually inspected before packing per customer requirements. 
76 Harts Bridge Road West
Jackson, TN 38301
Phone: (731) 422-9019
Metokote Corporation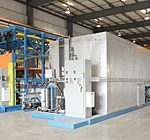 TN Powder Coating: "We Protech What's Important to You"
1540 Cainsville Road
Lebanon, TN 37087
Phone: (615) 443-0216
Toll free: (877) 786-9670
Trison Coatings, Inc.
Industry leader in powder coating services, rubber to metal adhesive applications, metal preparations and paint stripping services. ISO 9001:2000 Certified.
801 Garrett Pkwy.
Lewisburg, TN 38091
Phone: (931) 359-0303 ext. 241
Contact: Mike Robertson
Prime Restoration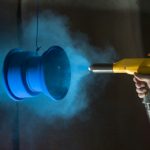 A minority owned full service commercial and industrial abrasive blasting, surface preparation, and powder coating firm. 
349 East Brooks Road
Memphis, TN 38109
Phone: (901) 346-1450
Fax: (901) 346-1455
The Crown Group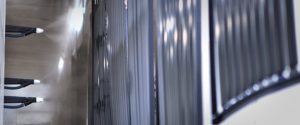 Full-ranging powder coating applications, including smooth and textured finishes in high or low gloss appearance specifications. Numerous locations throughout the US.
133 Davis Street
Portland, TN 37148
Phone: (615) 325-3900
Fax: (615) 325-5412
Sim-Kote Powder Coating 7 Sandblasting
Specializes in custom metal finishing, offering quality that meets perfection using the largest powder curing oven in the Tullahoma, TN area.
221 Jean Drive
Tullahoma, TN 37388
Phone: (931) 455-1502
TN Custom Powder Coating